BIOGRAPHY
" Creating is a life force beyond my control. I am driven to put positive change into motion through art."
- Iris Quinn -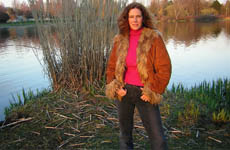 Iris was born in Amherst, Nova Scotia, and as a young child developed her love for the written word by hiding in a corner listening to her mother's reading group which met each week to explore novels and plays. She graduated from Mount Allison University in 1973 with a degree in creative writing and English literature, and went directly into a professional theatre company, the Charlottetown Festival. She has had a flourishing career as a stage and film actor, director, and as a voice-over specialist working in Boston, Toronto, Halifax, and now in Vancouver, where she happily resides with her husband Fred Henderson, who is also an actor.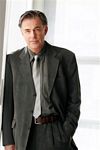 In 2002, she was appointed as faculty guest artist at the University of British Columbia. Iris derives great pleasure from working with, and mentoring young actors. She also offers audition and on set coaching, as well as a service to link actors to agents called Shop Your Chops. She runs her own studio called Impact, in which she coaches and tapes actors for auditions. Many of her clients have booked major roles from her taping facility.
In 2013 Iris completed a life long goal of creating a cookbook. Here she melds her passion for the culinary arts, teaching, and for writing.
Her blended family consists of two step children Mike Henderson, a paramedic, and Jes Henderson, a yoga instructor, and her own son Joey Quinn, who is a professional glass artist. With grown children and a beautiful family life in place, Iris can now fully realize all the joys of her exciting and varied careers.