AUDITION TAPING / COACHING
Iris Quinn at Impact Studio and Doug Fee at Astral Video - Vancouver's Top Demo Reel Producer - join to offer professional audition taping and online hosting. Your audition will be taped, encoded, and hosted online along with headshots and your resume, for a complete internet audition pitch package.
High quality video recording, professional coaching and reading, very flexible hours, along with competitive price points, make our service the best audition forum for our clients.
View a sample ePitch page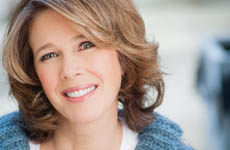 Iris Quinn brings over 40 years of teaching and professional acting experience to the table. She possesses the ability to analyze a script and capture those moments that casting directors key into when making their selections. The bonus of taping with Iris is that she can coach you, tape you, and read for your auditions.
Iris has had the great pleasure of working and taping with many leading actors such as Britt Robertson, Thomas Dekker, Phoebe Tonkin, Shelley Hennig, Jessica Parker Kennedy, Chris Zylka, Kristen Lehman, Warren Christie, Sonya Salomaa, Sonja Bennett, Ariel Kebbel, Torrance Coombs, Randall Edwards, Brittany Ishibashi, Niall Matter, Shawn Doyle, Landon Liboiron, as well as numerous other new and resumed actors. Many agencies refer their actors to Iris for her keen insights, and her studio's quality production values.
ePitch Rates
$55 for 30 minutes
$65 for 60 minutes
Includes taping, reader, coaching,
video editing and audition hosting.
Coaching Rates
Live auditions $40/hr
Coaching & Taping $50/hr

Your own personal pitch page is where your agent, manager, and casting directors will watch your audition. They can also view your headshot, resume, and contact information all with a mouse click. Active auditions are kept online for 1 month.
Impact Studio is conveniently located at 16th and Victoria Dr. with ample free parking. Evening and weekend appointments available.